***Notice: Only ball sets available. The 360-degree toy is NOT included.
Description:
This colorful set of catnip toy balls is cat-tastic! Your kitty will have hours of fun chasing these around the house.
Shining Ball Set of 3 balls contains one catnip ball, one illuminating ball, and a ball with a cute little bell in it. 
Shining Ball

 

Set of 2

 

balls contains one illuminating ball and one ball with a cute little bell in it. 
*Stimulate your cat's senses with our new 360-degree toy, it spins in many directions and it comes with our illuminating toy balls to add more fun! It is made with high-quality material that is durable, easy to clean, and safe for your cat. The bottom of the base has a soft cushion to prevent any scratches on your floors. It comes with two main pieces, the rings, and the base, so it is easy to set up.
The advantage of Tofu Cat Litter over other types of litters: 

Safe – Produced from natural materials making it harmless if swallowed by pets. 
Soft Touch – Made from natural bean curd residue and corn starch with an ultra-soft texture that aids felines with sensitive paws. 
Dust-Free – Helps protect pet respiratory tract with its zero-dust components. 
Super Absorbency and Deodorization – It quickly soaks up cat urine and neutralizes strong odors on contact. 
Easy Disposal – The litter is flushable and biodegradable making it easy to dispose into the toilet or be used as fertilizer for your garden. 
Easy scooping – Non-stick solid clumps are easy to remove. 
Environmentally Friendly- The litter is biodegradable which is safer for the environment.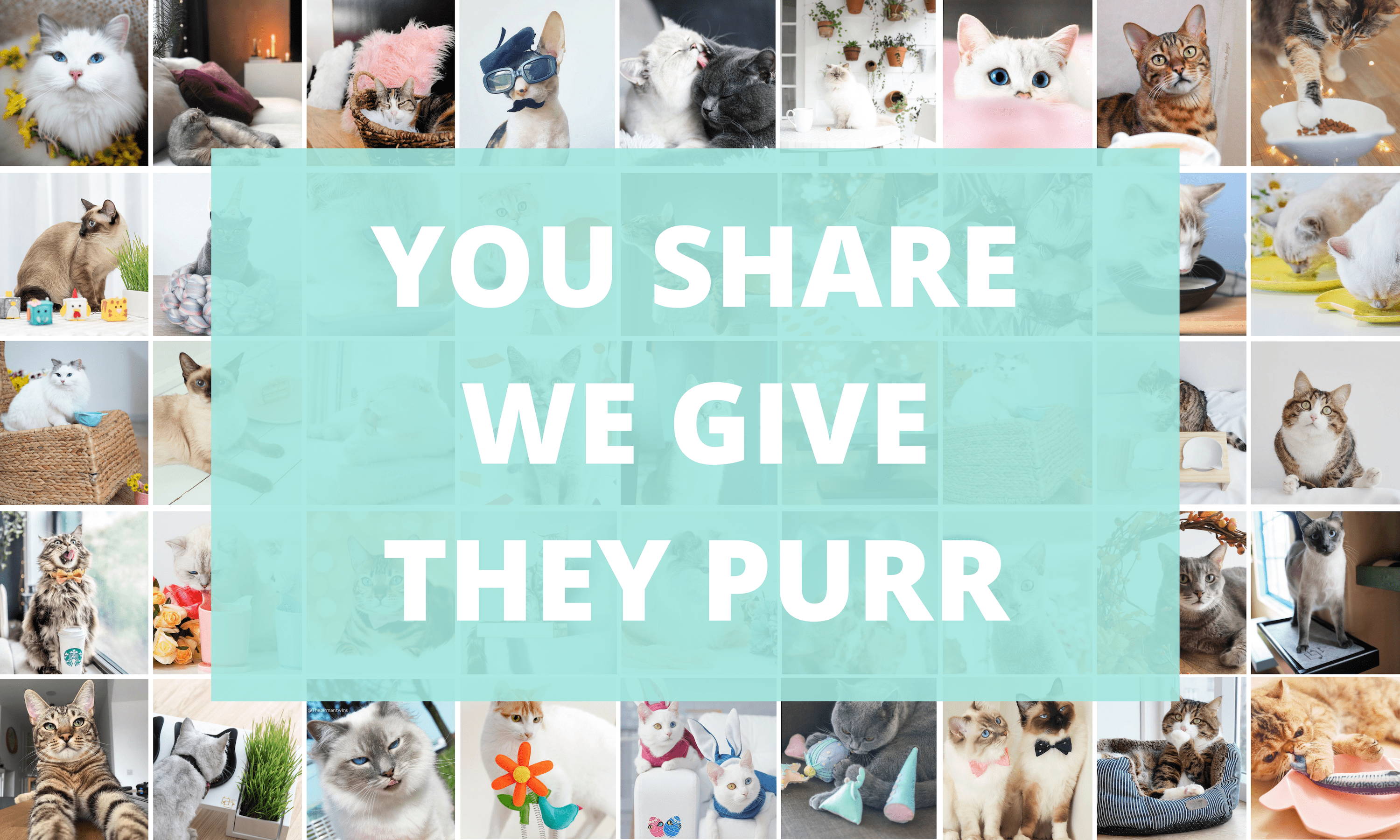 Your story will be shared on our website and our social media platforms to over 100,000 cat lovers just like you! 
Each time we receive a story from the cat lover community, we donate $1 dollar to find a cure for Feline Infectious Peritonitis (FIP).
Awesome Little Balls
Great fun toys. My 3 cats love them. I have to get another set because they all seem to go for the light one.
Fun Pastel Variety Pack
My cats really enjoy this little pack of pastel colored plastic balls to play with. I love that they are all different and offer something a little unique. They especially love the blue one that lights up. The light pink has a little bell and the green has a catnip ball so they spend hours chasing them around. They are quite durable as they have taken quite a few tumbles down the stairs and are still going strong. I love the little designs cut out in the side (my girls love this feature too and try to get inside the balls as an added bonus to the fun) and the pastel colors are really nice too. Overall I would recommend if you are looking for a little variety pack for your cats!