Love to spoiling your cat? This is a universal bowl that's perfect for both humans and kittens! Our Ceramic Kitten Bowl is designed to prevent whisker and stomach stress for your favorite feline as well as provide a pop of color to match your decor. Add some cuteness into your cat's, yours, or both your lives right meow!
Features:
PROMOTES HEALTHY EATING: elevated for maximum comfort when eating/drinking. Purrfect size for snacking or small bites.


SAFE & MODERN DESIGN: the curvature of the bowl is designed to center food rather than having food scattered all over the bowl reducing stress for your favorite feline. Functionality meets design.


PREMIUM QUALITY: Lead free, dishwasher and microwave safe; easy to clean; and made to USA FDA standards.


DIMENSIONS: 4" x 4" x 3" - Our Ceramic Bowl is perfect to alleviate stomach stress while eating/drinking for your small kitten. 

DUAL FUNCTIONALITY: Don't have a cat? That's ok! This bowl is perfectly safe for humans to use to hold snacks, sauces, candy, or used a home decor.


Color Options: Pink, Yellow, Teal, Blue, Purple, White
The advantage of Tofu Cat Litter over other types of litters: 

Safe – Produced from natural materials making it harmless if swallowed by pets. 
Soft Touch – Made from natural bean curd residue and corn starch with an ultra-soft texture that aids felines with sensitive paws. 
Dust-Free – Helps protect pet respiratory tract with its zero-dust components. 
Super Absorbency and Deodorization – It quickly soaks up cat urine and neutralizes strong odors on contact. 
Easy Disposal – The litter is flushable and biodegradable making it easy to dispose into the toilet or be used as fertilizer for your garden. 
Easy scooping – Non-stick solid clumps are easy to remove. 
Environmentally Friendly- The litter is biodegradable which is safer for the environment.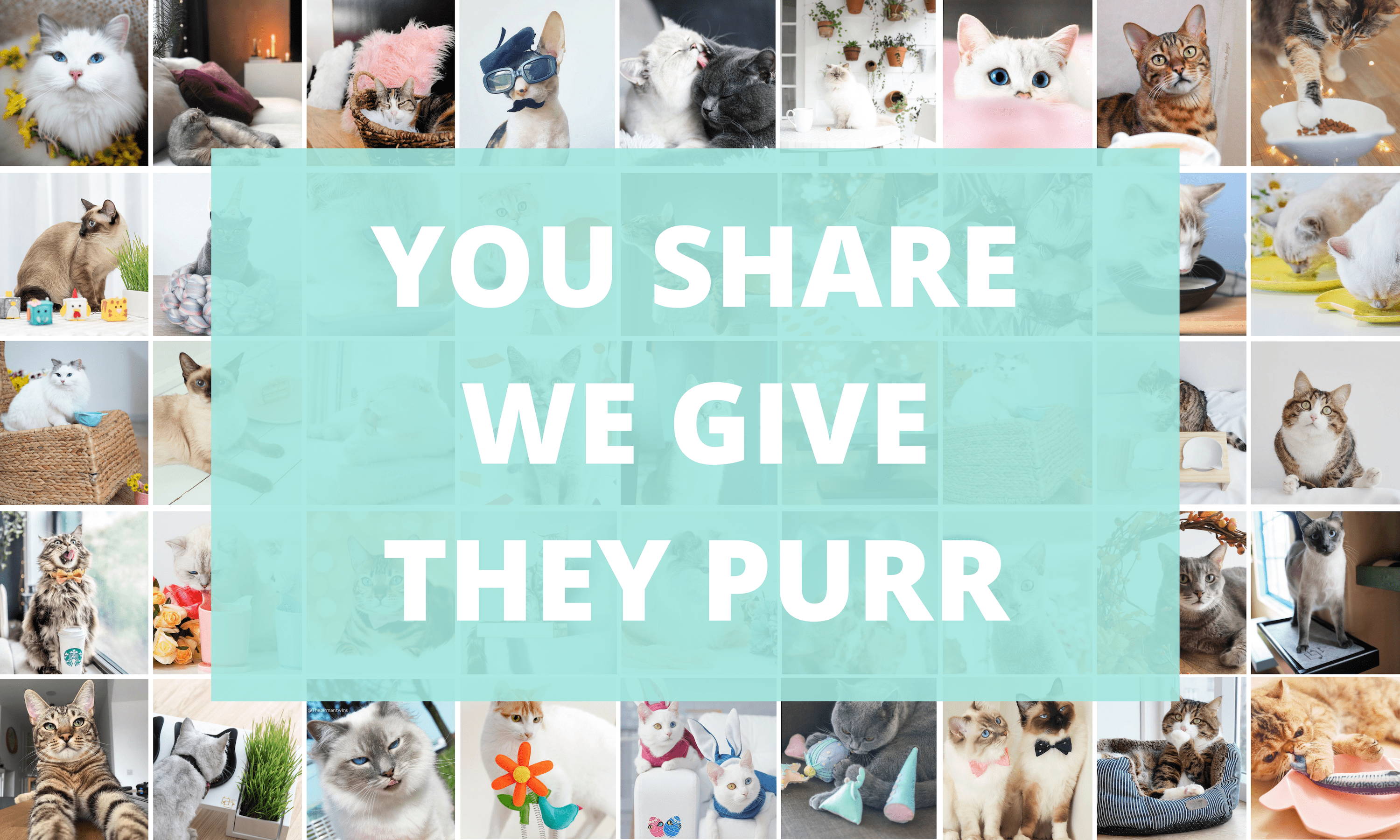 Your story will be shared on our website and our social media platforms to over 100,000 cat lovers just like you! 
Each time we receive a story from the cat lover community, we donate $1 dollar to find a cure for Feline Infectious Peritonitis (FIP).
Smooshface Cat Friendly
I had ordered these to try for my munchkin kitty. It is hard for them with just any bowl. These seem to help but I want to try the elevated bowl next when they are back in stock.
💕🐱💕 Lovely Kitty Bowls! 💕🐱💕
I love these little kitty bowls! They are perfect portion sized for the wet food feedings I do twice a day in my household. My cats really like these bowls. I bought their counterparts in pastel so I decided to get some of the matte finish in blue and green. If other colors come back in stock, I plan on getting more as we go through so many dishes a day in my house. They are very well made ceramic and can be used in the dishwasher or microwave. I love the little kitty ears that are quite practical for picking the bowl up. They are excellent paired with the mini kitty plates or the mini fat cat plates as a coaster or placemat to catch any food droppings. I love the matte finish. I wouldn't mind seeing the pastel colors in this matte finish as well. Or maybe a darker purple color (purple is my favorite color so why not? I feel like the matte finish is more of a darker color scheme so maybe we could get a mauve or a aubergine type of purple...I can dream) It's very pretty. Overall I highly recommend! Cats give eight paws up between the lot of them.
Purrfect size!
Love these bowls and the cats eat their wet food from them twice daily. Ordering was quick and easy. Will continue to order from ViviPet!