Our cat-shaped Ceramic Big Head Water Bowl is handcrafted and designed to add a modern touch to your home. Not only will this bowl look amazing in your home, but it will also help reduce the mess your pets make when drinking water. 
Description:
PROMOTES HEALTHY EATING: Elevated for maximum comfort when eating/drinking.  Cats are natural "crouch" eaters and do not like to eat in a standing position.

PREMIUM QUALITY: Dishwasher and microwave-safe, easy to clean, and made to USDA, FDA standards.


DIMENSIONS: 6" x 5.5" x 5.5"  


COLORS: Blue, Teal, Pink, Yellow, and Purple.
Buy together with the ViviPet Q Bowl to complete your meow-centric lifestyle!
The advantage of Tofu Cat Litter over other types of litters: 

Safe – Produced from natural materials making it harmless if swallowed by pets. 
Soft Touch – Made from natural bean curd residue and corn starch with an ultra-soft texture that aids felines with sensitive paws. 
Dust-Free – Helps protect pet respiratory tract with its zero-dust components. 
Super Absorbency and Deodorization – It quickly soaks up cat urine and neutralizes strong odors on contact. 
Easy Disposal – The litter is flushable and biodegradable making it easy to dispose into the toilet or be used as fertilizer for your garden. 
Easy scooping – Non-stick solid clumps are easy to remove. 
Environmentally Friendly- The litter is biodegradable which is safer for the environment.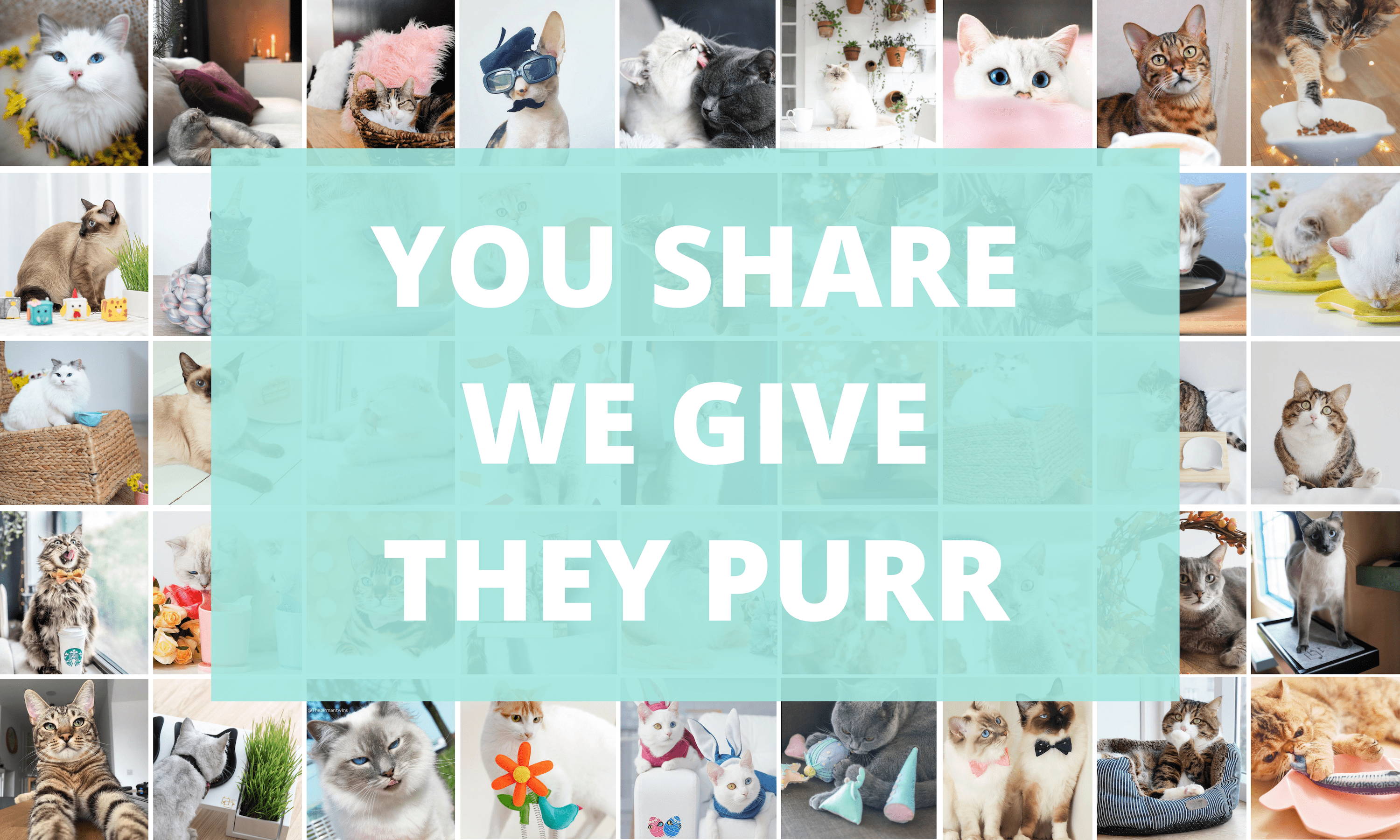 Your story will be shared on our website and our social media platforms to over 100,000 cat lovers just like you! 
Each time we receive a story from the cat lover community, we donate $1 dollar to find a cure for Feline Infectious Peritonitis (FIP).
So cute and fancy
Just how I wanted, they'd cute and fancy, o got the the cat dish and mini bowl as well. All in Teal color for my kitten, he's gonna love them!
Great bowl!
I have 3 Persians (11 & 2 @ 5 months) and they love this cat bowl. I have 4 of them in assorted colors. 3 used as water bowls in various areas of my house and 1 for the kitten's dry food. The opening is perfect for them. Buy with confidence. It takes them a little bit to get used to it so please be patient.