All of our pet products are made with YOU in mind. This Supreme Cat Tower is super versatile. It's sleek. It's highly functional. It's unique. It's customizable. It's everything you've ever dreamed. Modern Cat Tree.  
No tools are ever needed building this Cat Tower. All you need is muscle to carry these parts and push them into the provided slots. The parts are heavy because all of the parts are made with heavy wood. It will last and endure any pressure from your cat. Instructions will be provided in the box, along with a help line exclusively for the Cat Tower customers.

Why is this Cat Tower so amazing?
How to grow:
ALL HOME ARE WELCOME: Fits for all home. Whether you have a small apartment or a high ceiling home, the cat tower's height can be customized.


PACKED WITH FEATURES: Dream Big! The Supreme Cat Tower comes with 13 structure parts and 5 colorful pieces of accessories (as seen in pictures).


CUSTOMIZABLE: All parts are detachable, and this means endless configuration! You finally can say "this is one of a kind" cat tower because you get to design the entire layout.


MODERN DESIGN: With the sleek and simple design, it will fits right in your modern home. Cat Tower comes with two classic colors: Black and White -- can never go wrong with the classy look.


PREMIUM MATERIALS: The Cat Tower is made with heavy wood, and it is protected with 3 layers of paint, scratch-resistant, water-resistant, and protective coat for the paint.


LIVE SUPPORT: This is an exclusive product that we are selling that comes with an exclusive support. If you are ever confused on how to install, we are here to guide you through every step.


US DOMESTIC SHIPPING ONLY EXCLUDING HAWAII AND ALASKA. NO INTERNATIONAL. : Sorry!


 

Pet Bed case can be purchased separately at a discounted price.


Care and Cleaning: Dishwasher-safe, Microwave-safe


Color Options: (Pink, Yellow, Teal, Blue, Purple, White, Black)


BONUS: Don't have pets but you love the design? That's ok! This bowl is safe for humans to use for food or soup!

The advantage of Tofu Cat Litter over other types of litters: 

Safe – Produced from natural materials making it harmless if swallowed by pets. 
Soft Touch – Made from natural bean curd residue and corn starch with an ultra-soft texture that aids felines with sensitive paws. 
Dust-Free – Helps protect pet respiratory tract with its zero-dust components. 
Super Absorbency and Deodorization – It quickly soaks up cat urine and neutralizes strong odors on contact. 
Easy Disposal – The litter is flushable and biodegradable making it easy to dispose into the toilet or be used as fertilizer for your garden. 
Easy scooping – Non-stick solid clumps are easy to remove. 
Environmentally Friendly- The litter is biodegradable which is safer for the environment.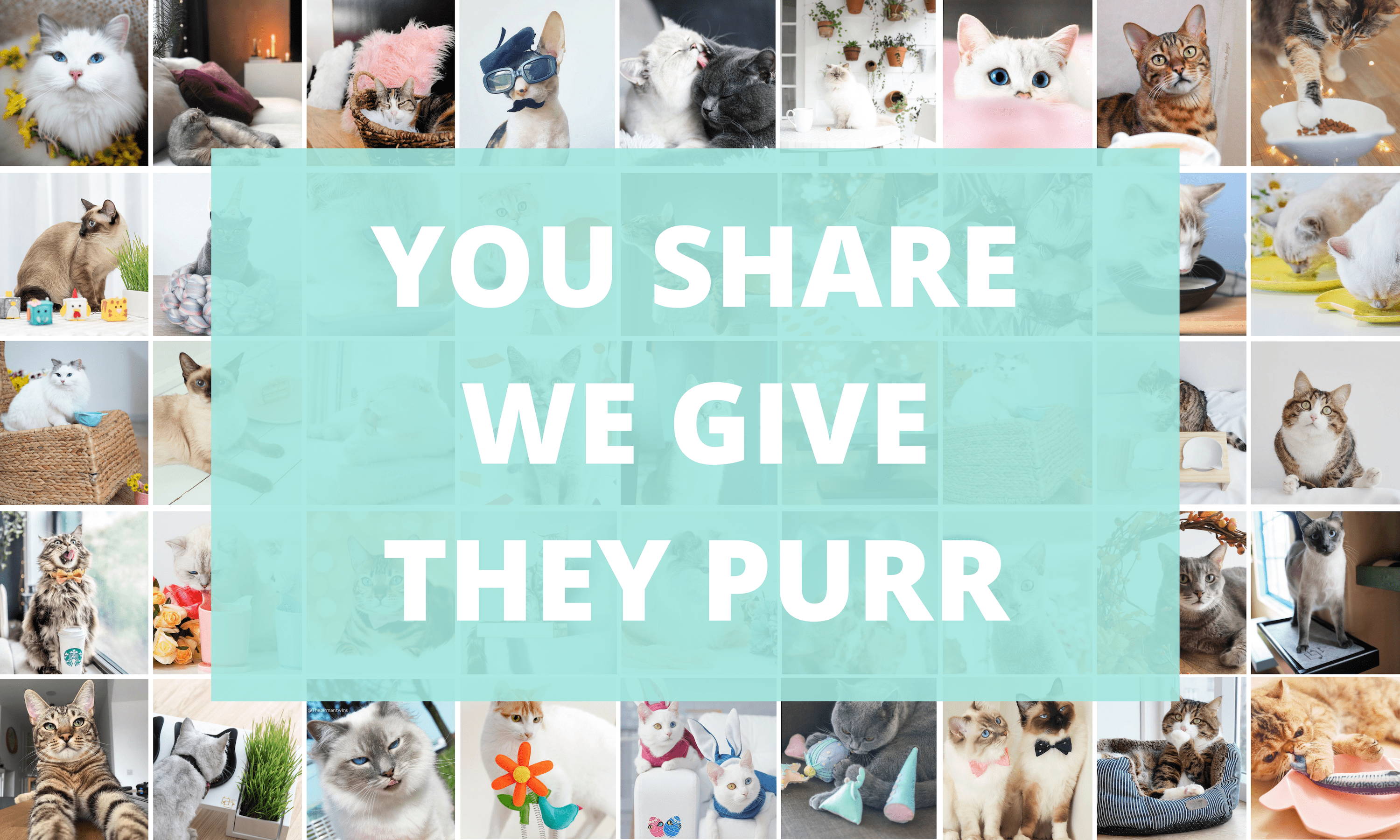 Your story will be shared on our website and our social media platforms to over 100,000 cat lovers just like you! 
Each time we receive a story from the cat lover community, we donate $1 dollar to find a cure for Feline Infectious Peritonitis (FIP).