Double-layer honeycomb design helps you gather the litter. You just pick up the mat and all the litter falls through and then dump it back in the litter box make it recycling. The bottom layer is waterproof and also slip-resistant which will not allow any liquid to go through and easy to move.
It made of soft durable and washable EVA. Dirt can be removed super easily. Our premium comfort mat is Phthalate free and our super soft EVA material is gentle for sensitive cat paws
[ENVELOPE DESIGN]: Opens on both ends, easy one-way litter dumping.
[USE]: Simply place on the floor in front or under the Litter Box.
[FUNCTIONS]: Stop cats litter tracking and scatter, Traps litter from furry friend's paws and nails or Kitty kick outs from the litter box. Urine repellent, Scratch-resistant, Easy to Clean.
[COLOR OPTIONS]: Blue, Pink, Black
[SIZE]: 22" x 27"
The advantage of Tofu Cat Litter over other types of litters: 

Safe – Produced from natural materials making it harmless if swallowed by pets. 
Soft Touch – Made from natural bean curd residue and corn starch with an ultra-soft texture that aids felines with sensitive paws. 
Dust-Free – Helps protect pet respiratory tract with its zero-dust components. 
Super Absorbency and Deodorization – It quickly soaks up cat urine and neutralizes strong odors on contact. 
Easy Disposal – The litter is flushable and biodegradable making it easy to dispose into the toilet or be used as fertilizer for your garden. 
Easy scooping – Non-stick solid clumps are easy to remove. 
Environmentally Friendly- The litter is biodegradable which is safer for the environment.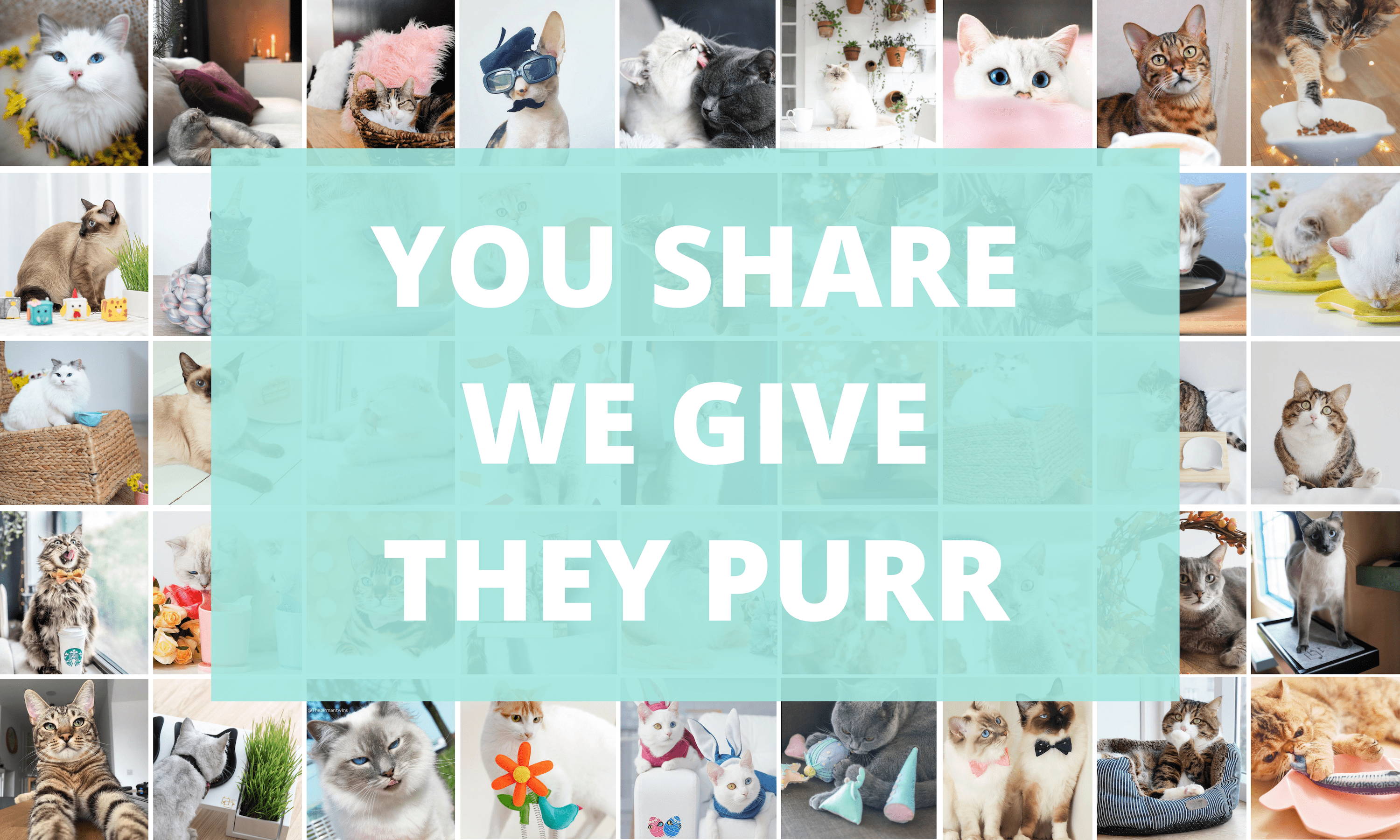 Your story will be shared on our website and our social media platforms to over 100,000 cat lovers just like you! 
Each time we receive a story from the cat lover community, we donate $1 dollar to find a cure for Feline Infectious Peritonitis (FIP).
Cat Litter Mat
Although I haven't used it yet because I purchased it for a kitten that we'll get in June, it is very well made. I like that the top/bottom separate for ease of cleaning as we have another one (different brand) that has a different configuration.
Litter mat
Love the litter mat!!! Such a smart idea- the litter drops into the small holes allowing you to either pick up the mat and shake it in the trash or use a Dustbuster to retrieve the litter which is what I do. There is still some tracking but certainly very manageable. Do not think I would have reordered the litter otherwise. Since I like the litter very much I will continue to use it.