TOFU CAT LITTER
CUSTOMER TESTIMONIALS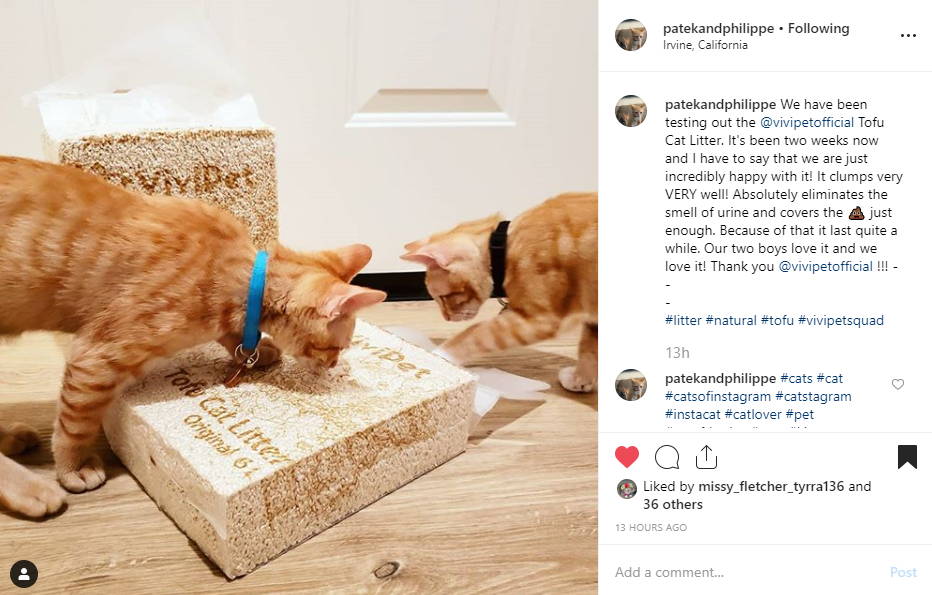 Join us, become one of our tofu cat litter video reviewer! Get a free bag of ViviPet tofu cat litter with no shipping cost!
We appreciate all the help and support you have given to us. We will give each feedback our full attention to the good as well as the bad. Go ahead and Meow, Purr, or Hiss. We're here to listen!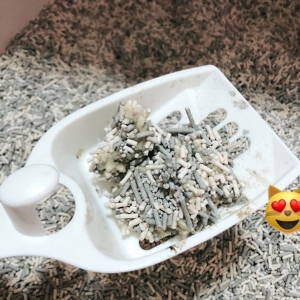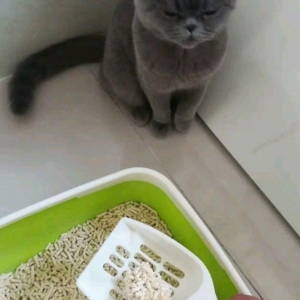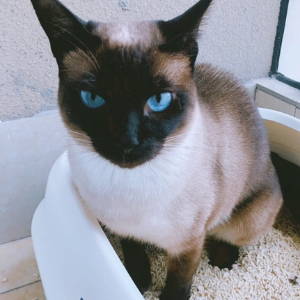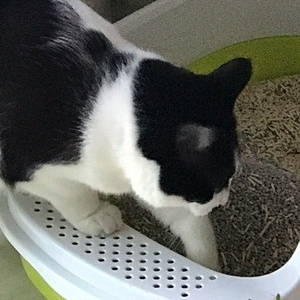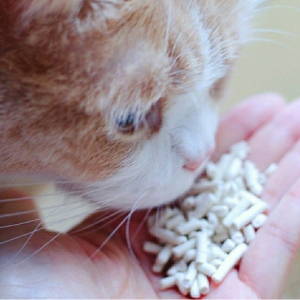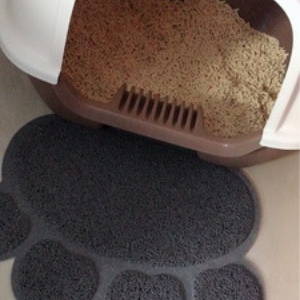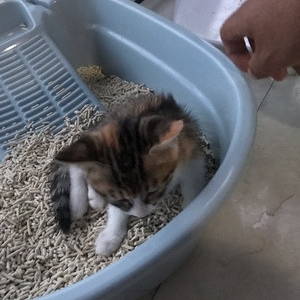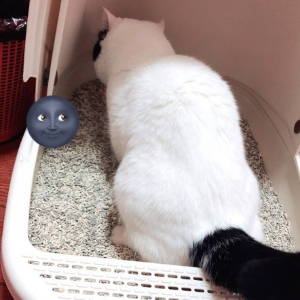 My fiance has bad cat allergies which means my 14 yr old cat makes him sneeze and his eyes turn red. I read online that the enzyme he's allergic to is in cat urine which can get stirred up from the dust when scooping the box. So, I wanted to try tofu litter since it's the most dust free. We've been using it for a week and so far so good! I think the dust and not letting the slumps sit around has helped a ton. I will definitely keep using this!

My cat had bladder stone surgery about five years ago. I didn't realize she had a problem for a long time. Luckily, the vet figured it out and we got her the help she needed. Since then, she still pees a lot and I'm always on the look out for signs on her having issues. We get her special food, but I was always worried I'd miss the symptoms that she was struggling again (the vet said to watch for signs of blood in her urine or changes in her potty habits). I tried pine litter which just turned into a stink mushy mess. I tried crystal litter which helped me see if there was any blood but didn't do a good job with the smell. I've been using this litter for a month now and it does a great job with the smell and I can easily keep up with how often my cat goes potty. There have been no signs that she has any more bladder issues thank God! I finally have peace of mind.

Lily is 16 years old and my best friend. I got worried when I kept finding litter stuck in her paw fur. She'd chew it off but I didn't want her to get sick from swallowing it. I asked my vet and she suggested that I try a different litter. I found ViviPet Tofu litter and guess what??? No more clumps of litter on Lily's paws! And I don't have to worry about her getting sick.

My cat pees A LOT. She has diabetes and she drinks a ton of water. I ordered two bags since I have to scoop so often. I've used this litter for a week and haven't opened the second bag yet!

The eco-friendly litter I've been searching for!! I have been trying to find a litter that is better for the environment for years. I've used pine, post-consumer paper, and cedar. They didn't flush well. This product is definitely the best biodegradable option I've found.

No more stinky litter box!!! This stuff is amazing! I have 4 cats and this litter does the job. And I can scoop it into the toilet! Thanks ViviPet!

Worth the price!!! I've spent enough money on litter to buy a car. Lol. So, I'm glad I've found one that is worth the price. This litter lasts a lot longer than other brands I've tried and keeps my house from smelling like a litter box.

I have 3 cats and I foster cats too. This is the only litter I've found that keeps up with a busy box. And it really holds in the odor and doesn't create a cloud of dust when you scoop it. I'll never switch back.

Lightweight and effective. This litter changed my life! Bye bye dust paw prints on my couch and I don't have to break my back getting in my house.

Tofu litter rocks! My cat loves sleeping in my desk chair. This meant she'd leave a bunch of litter for me. I hated it and the smell of litter when I sat at my computer. Since changing to ViviPet Tofu Cat Litter my chair is clean and my office smells fresh.

Best litter we've tried. I use 3 bags per month for our 3 cats. They are 16, 12, and 4 and this litter keeps up with all of them.

My sister started using tofu litter a few months ago. She insisted I try it. This is one is one of the best deals I've found and she was right… it works!

Great quality for the price! It's always risky to buy new litter but I was so happy with my purchase! My floors are super clean. My cat is happy. I can't smell any of my cat's mess. Great deal!

I got this because my kitten was eating her other litter and I was scared she would get sick. She has ate a little of this and I feel better since it's tofu. Meow!

I will NEVER go back to my old litter!!

I just moved back in with my parents after graduating. This means I'm sharing my old room with my cat and her litter box. The smells was gross. I tried adding powders and a bunch of different litters then found this. My room is now stink-free!!!

I just moved back in with my parents after graduating. This means I'm sharing my old room with my cat and her litter box. The smells was gross. I tried adding powders and a bunch of different litters then found this. My room is now stink-free!!!

Litter that works! This litter keeps my box fresh and clean. It's squishy on Mr. Beans's feet too!

I learned about tofu cat litter from a friend. I was skeptical but figured I could try it. I have three cats and keeping up with three boxes gets overwhelming. So I figured what the heck?! Vivi Tofu litter was one of the best deals I found. My friend was right. This is the best. If you've never tried, you have to.

I was spending a ton of money on litter. My cats has a urinary issue and goes pee a lot. I was spending about $40 every month on clay litter. This stuff works better and saves me money in the long-run. One bag lasts as long as two boxes of what I was using, which means I have money left over to buy Toby (my cat) extra toys and treats! Yay for tofu litter!

When I first saw this product, I had never heard of tofu litter, but after I did a little research I figured I would give it a try. So glad I did. It works well and is healthy for the environment!

The clumping was more of a puddle but it clumped well enough to get the dirty litter out and was much better than the litter I currently use.

Helping our planet! I always felt really guilty about my kitty's need for litter since it's so bad for the planet. I did a bunch of research and kept finding that tofu litter is the best option. I was worried it would be inferior when it comes to odor and mess, but it's not! It's great for my home and our Earth!

No weird chemical and natural! This stuff is perfect if you want to know exactly what your cat is stepping in everyday. My cat sneezes less and doesn't make a mess either. Great litter!

I've used this litter for 3 weeks. I have two male cats and this stuff is awesome! No more stinky pee sitting in the box and no more litter kicked across the floor.

Dog-friendly, too. My dogs have a nasty habit of sneaking into my cat's room to eat her poo. I got this litter because it's safe for pets to swallow just in case. They've gone to the box buffet with this litter and no issues!

I was skeptical when I read that one 6 lb bag was the same as a 20 lb bag of regular litter so I ordered 2 bags. I've been using this with my 2 cats for one month and have used 1 and a half bags so far. Great value (especially if you want a clean house).

Who knew tofu litter would be the solution to my cat tracking litter all over our floors.

My cat had surgery, so I wanted to find a healthy litter. I know this is made from soybeans and is soft on his paws. It also dries super fast so he isn't tracking pee everywhere. This is PURRfect for my family.

I'm so happy I found something that helps me feel better about using cat litter. I always hated how bad regular litter is for the environment. Now I don't have to.

I no longer need to feel guilty about my kitty's environmental impact. Tofu litter is the most eco-friendly option I have found. I tell all my friends about it (even if they don't have a cat).

My cousin kept talking about her cat's litter. When she said it was made of tofu I thought she was crazy. After weeks and weeks of hearing about it I decided to give it a try. The result: ViviPet Tofu Litter is great! I'll never go back to my old litter.

This product is a win-win-win! It doesn't track across the floor, it masks stinky cat poo, it's gentle on my cat's feet, and it's good for the environment! I'll definitely buy it again.

Love it! ViviPet Tofu is a game changer! I love it. My cat loves it. Visitors love that my house smells great. This is the BEST!

Finally a litter that does what it advertises. This stuff DOES clump quickly and DOES control odor.

I thought tofu was just for dinner. I was wrong. This stuff is A-MAZING!

Our cats loooove this litter! Finally a natural option that works!

It's too light. When Juniper jumps out of the box, she doesn't take half the litter with her but I like it. I no longer feel embarrassed by litter box smells.

It took a little while for my cats to get used to this litter, but they love it now. And I don't choke on a dust cloud when I scoop their poop. It's better than I expected!

ViviPet Original Tofu is sold on our official online website and ship all across the United States and in various countries internationally!