Soil-free cat grass with the transparent planter will be a saver for your cat's healthy digestion. This combo is super easy to plant and more importantly, you do not have to deal with dirty soil.

Self-Watering Planter Set Content Description:
1oz of domestic non-GMO organic wheatgrass seeds.

1 Coconut Coir

1 Self-watering planter/4''L x 5''H
Combine with an extra refill of Cat grass seeds! Click here to add to your order.
________________________________________
Caution:
* Remember to replenish water when it is running low. The "root" (yarn) at the bottom of the planter will draw water up.
* Please note that watering the plant cannot exceed the inner white basket container, it will cause plant death by waterlogging.

The advantage of Tofu Cat Litter over other types of litters: 

Safe – Produced from natural materials making it harmless if swallowed by pets. 
Soft Touch – Made from natural bean curd residue and corn starch with an ultra-soft texture that aids felines with sensitive paws. 
Dust-Free – Helps protect pet respiratory tract with its zero-dust components. 
Super Absorbency and Deodorization – It quickly soaks up cat urine and neutralizes strong odors on contact. 
Easy Disposal – The litter is flushable and biodegradable making it easy to dispose into the toilet or be used as fertilizer for your garden. 
Easy scooping – Non-stick solid clumps are easy to remove. 
Environmentally Friendly- The litter is biodegradable which is safer for the environment.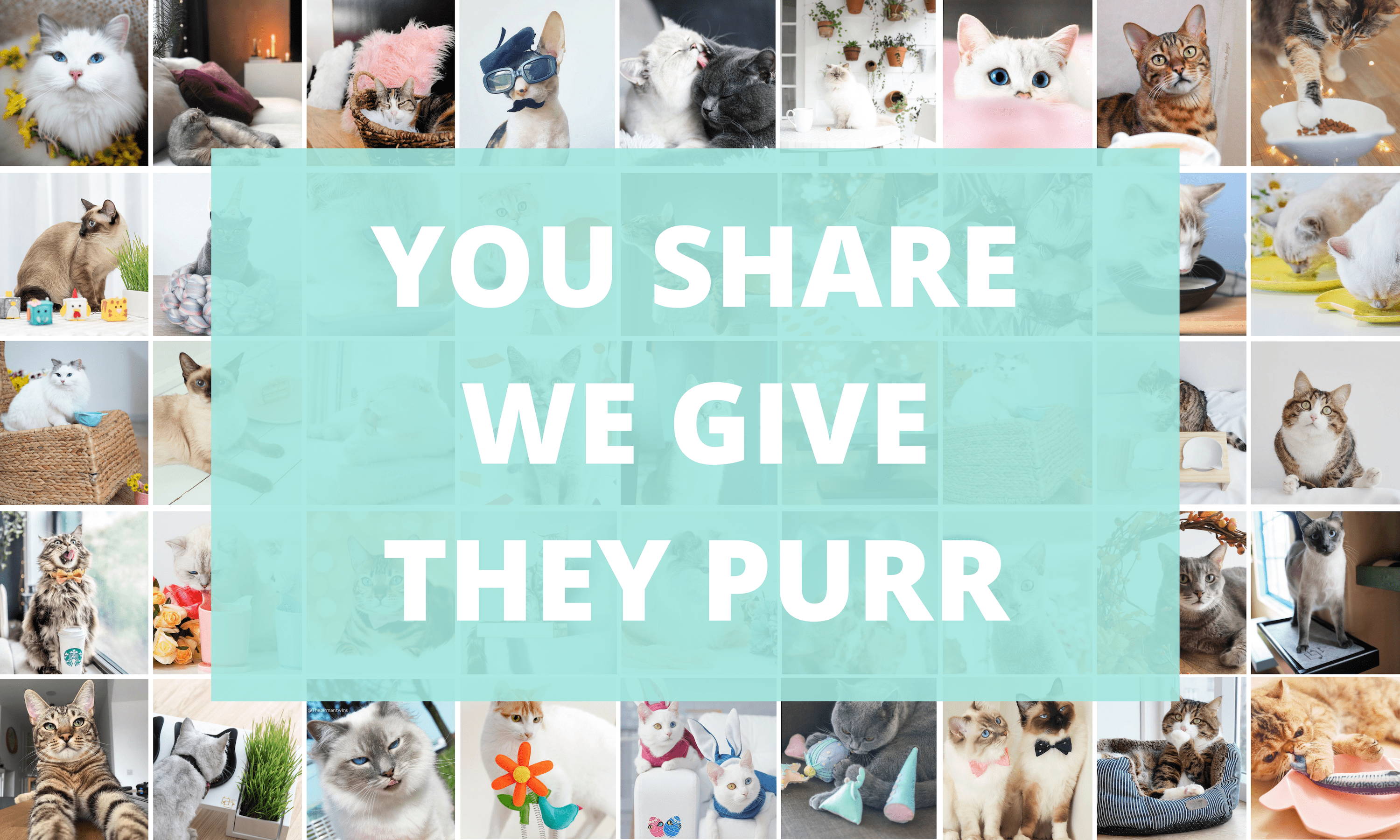 Your story will be shared on our website and our social media platforms to over 100,000 cat lovers just like you! 
Each time we receive a story from the cat lover community, we donate $1 dollar to find a cure for Feline Infectious Peritonitis (FIP).
Super like!
I super like this grass growing kit! Comparing with others that I had. It's easy to have. It's clean. It doesn't bring any bugs. It's super easy to take care of. I just need to add water in when it needed. Placing somewhere that my cats love to be. They would eat some whenever they want. The plants won't be pulled out by them either.
She loves it!
Well I didn't have the grass seeds planted and water in the self-watering thingy more than 3 days before it started to grow. My cat discovered it and started nibbling to her hearts content! Also SHOUT OUT to Jeannett in customer relations for super taking care of me! She went out of her way to help and I could not be more happy out my purchase and supporting this company!
highly recommend this product!
Not only does this planter make it easy to grow cat grass, it looks great on a counter, desk, or windowsill. Enough seeds for multiple "harvests", almost no maintenance required, and far more affordable than buying grass.