Our cat-shaped Ceramic Big Head Water Bowl is handcrafted and designed to add a modern touch to your home. Not only will this bowl look amazing in your home, but it will also help reduce the mess your pets make when drinking water. 
Description:
PROMOTES HEALTHY EATING: Elevated for maximum comfort when eating/drinking.  Cats are natural "crouch" eaters and do not like to eat in a standing position.

PREMIUM QUALITY: Dishwasher and microwave-safe, easy to clean, and made to USDA, FDA standards.


DIMENSIONS: 6" x 5.5" x 5.5"  


COLORS: Blue, Teal, Pink, Yellow, and Purple.
Buy together with the ViviPet Q Bowl to complete your meow-centric lifestyle!
The advantage of Tofu Cat Litter over other types of litters: 

Safe – Produced from natural materials making it harmless if swallowed by pets. 
Soft Touch – Made from natural bean curd residue and corn starch with an ultra-soft texture that aids felines with sensitive paws. 
Dust-Free – Helps protect pet respiratory tract with its zero-dust components. 
Super Absorbency and Deodorization – It quickly soaks up cat urine and neutralizes strong odors on contact. 
Easy Disposal – The litter is flushable and biodegradable making it easy to dispose into the toilet or be used as fertilizer for your garden. 
Easy scooping – Non-stick solid clumps are easy to remove. 
Environmentally Friendly- The litter is biodegradable which is safer for the environment.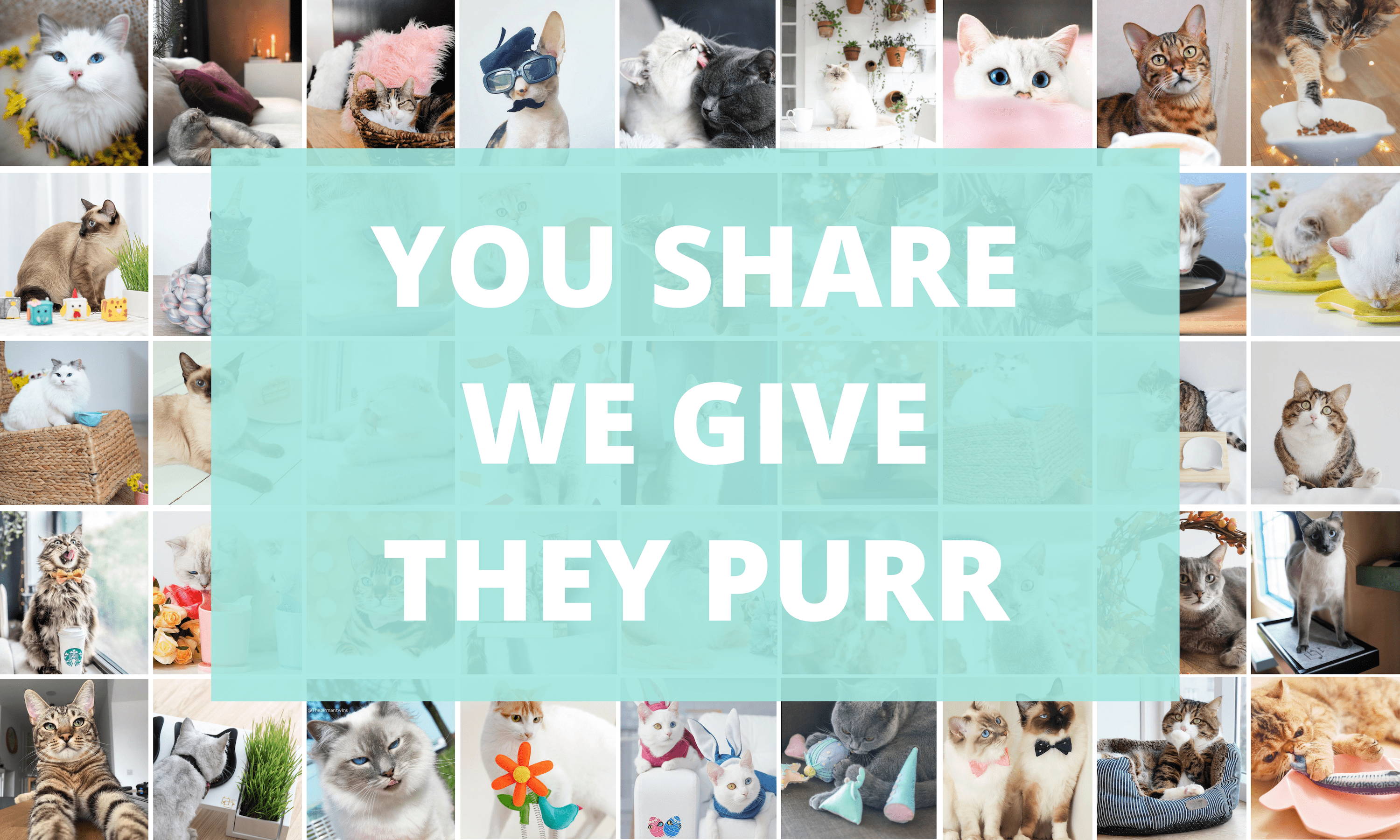 Your story will be shared on our website and our social media platforms to over 100,000 cat lovers just like you! 
Each time we receive a story from the cat lover community, we donate $1 dollar to find a cure for Feline Infectious Peritonitis (FIP).
Adorable bowl from a wonderful company!
I originally found this bowl through a YouTube video (credits to MilkyBoki!), where the channel owner replied to my comment asking where to get one for myself. I didn't know it came in so many wonderful pastel shades, so that was a pleasant surprise! I would've been happy with the pink/orange toned bowl if I had no other choice lol. The color I was most after though was blue, which was unfortunately out of stock. I messaged Vivipet on Facebook asking when it'd be back in stock and received some vague answers (although, they were quick to reply), but I waited nonetheless. Finally I saw it back it stock and bought it right away!
Shipping didn't start until about a week later, which is understandable since they just added inventory, but the bowl arrived within 2 days after it was shipped. Nothing broken, no chips or imperfections as far as I can tell. My only nitpick is that the bowl had some water marks, so I'm not sure if it may have been used previously or just tested before shipping. Vivipet included many other goodies in the shipping box - toys for my kitty & some cat bags. I did not expect anything extra so thank you for being so generous :) I wish I could attach pictures to reviews, but the bowl is very cute! It does look a bit out of place with the rest of my house because of that though 😄 My cat had no problems adjusting with her new water bowl & started drinking from it day 1. It holds a LOT of water which is great.
TL;DR - I would recommend this bowl to everyone. TIP: Sign up for an account and get free FedEx shipping on the order (otherwise ~$12)!
Excellent Water Bowl
I love this so much and will hopefully get some more products from you soon :)
So cute and fancy
Just how I wanted, they'd cute and fancy, o got the the cat dish and mini bowl as well. All in Teal color for my kitten, he's gonna love them!