You are buying Cat Grass & Catnip Combo, each combo comes with the following items:
Self-watering cat grass planter *1
Soil-free cat grass with the transparent planter will be a saver for your cat's healthy digestion. This combo is super easy to plant and more importantly, you do not have to deal with dirty soil.
1.25 oz of domestic non-GMO organic wheat grass seeds.

2 Coconut Coir

Hydro Clay Pebbles

1 Self-watering planter 3.7'' x 4.5''
Catnip Pellets *1
As thoroughly entertaining as it is to watch our cats roll around in bits of catnip, it always creates a huge mess to clean once they are done. We've found a solution. Our No-Mess Catnip Pellets are made for cat parents that are just plain tired of cleaning up loose bits of catnip.
Catnip Snack Ball *1
100% Natural Catnip is also known as Meow-Juana, without additives or preservatives, healthy and safe. It helps to relieve the cat's stress, make your cat feel calm and relaxed. You may stick those catnip balls on the wall or top of your shelves.
Each ball around 2.8 inches
Catnip Tea bags *3
These catnip tea bags can be used as is or as your cats' joy and entertainment. The tea bags hold all the loose catnip leaves together to make for easy clean up during play time but still maintaining the full aroma of catnip that the cat's love.
1 bag = 3 tea bags approx. 2oz catnip
Catnip Toys *3
It's beautifully crafted and is a ViviPet signature design so you won't find it anywhere else! Made with premium felt, individually crafted and designed with love.
Each toy is measured around 3.25" 
The advantage of Tofu Cat Litter over other types of litters: 

Safe – Produced from natural materials making it harmless if swallowed by pets. 
Soft Touch – Made from natural bean curd residue and corn starch with an ultra-soft texture that aids felines with sensitive paws. 
Dust-Free – Helps protect pet respiratory tract with its zero-dust components. 
Super Absorbency and Deodorization – It quickly soaks up cat urine and neutralizes strong odors on contact. 
Easy Disposal – The litter is flushable and biodegradable making it easy to dispose into the toilet or be used as fertilizer for your garden. 
Easy scooping – Non-stick solid clumps are easy to remove. 
Environmentally Friendly- The litter is biodegradable which is safer for the environment.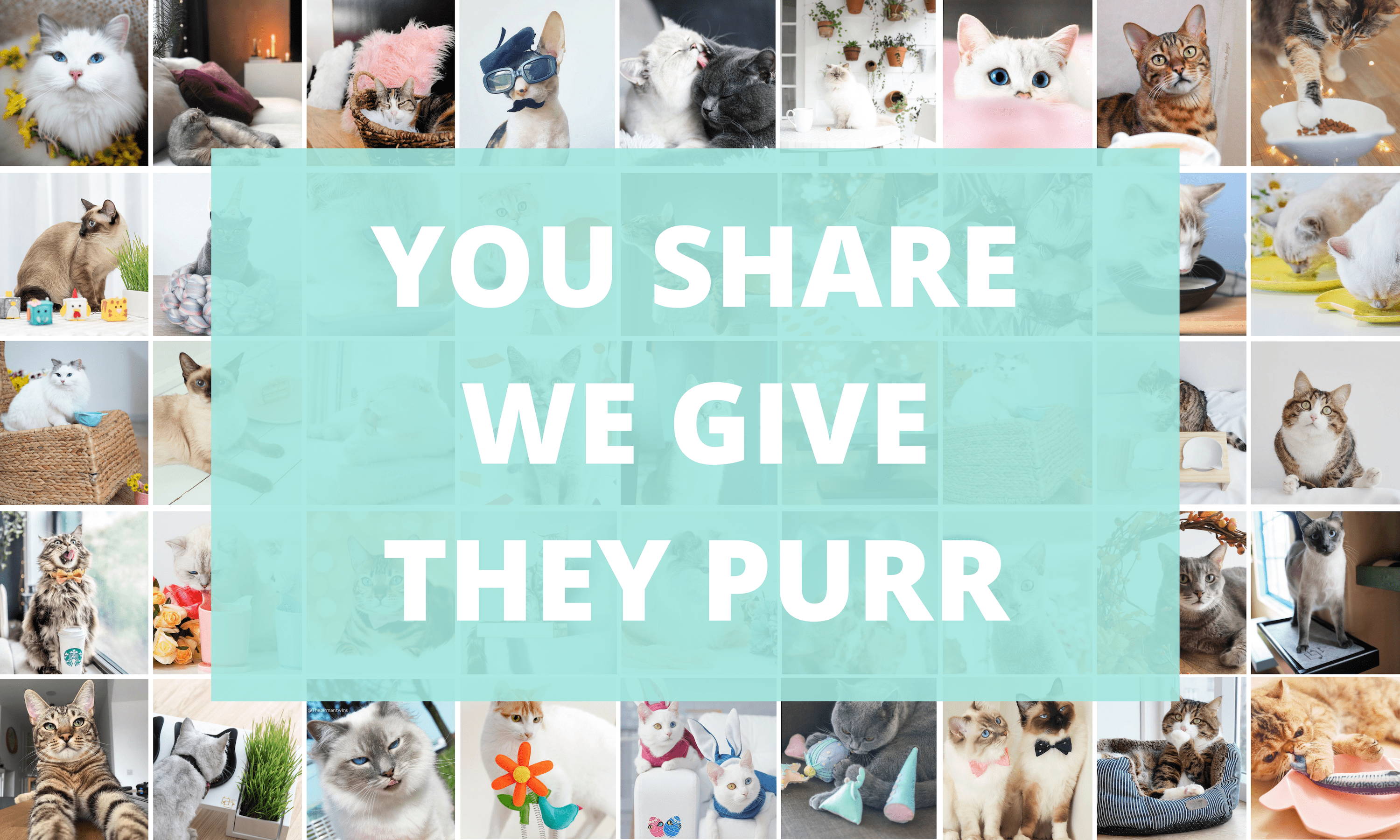 Your story will be shared on our website and our social media platforms to over 100,000 cat lovers just like you! 
Each time we receive a story from the cat lover community, we donate $1 dollar to find a cure for Feline Infectious Peritonitis (FIP).