Our ViviPet Mykonos Elevated Feeder is a dining table designed to prevent whisker and stomach stress for your favorite feline as well as provide a modern look to your home. This beautifully handcrafted feeder comes equipped with two bowls and is tilted 15 degrees to reduce food falling out.
Features:
PROMOTES HEALTHY EATING: Elevated for maximum comfort when eating/drinking. Cats are natural "crouch" eaters and do not like to eat in a standing position.


SAFE & MODERN DESIGN: The curvature of the bowl is designed to center food rather than having food scattered all over the bowl reducing stress for your cat.


MEASUREMENTS: 18" x 8" x 5.5"


MATERIALS: Wood, Ceramic


COLOR CHOICES: Set of 2 bowls and tray with a choice of colors. If requesting a black cat tray. Please leave a note before checkout!

BONUS: Rectangular Ceramic Tray that can be used for water or to grow cat grass (grass seeds and beads not included).
The advantage of Tofu Cat Litter over other types of litters: 

Safe – Produced from natural materials making it harmless if swallowed by pets. 
Soft Touch – Made from natural bean curd residue and corn starch with an ultra-soft texture that aids felines with sensitive paws. 
Dust-Free – Helps protect pet respiratory tract with its zero-dust components. 
Super Absorbency and Deodorization – It quickly soaks up cat urine and neutralizes strong odors on contact. 
Easy Disposal – The litter is flushable and biodegradable making it easy to dispose into the toilet or be used as fertilizer for your garden. 
Easy scooping – Non-stick solid clumps are easy to remove. 
Environmentally Friendly- The litter is biodegradable which is safer for the environment.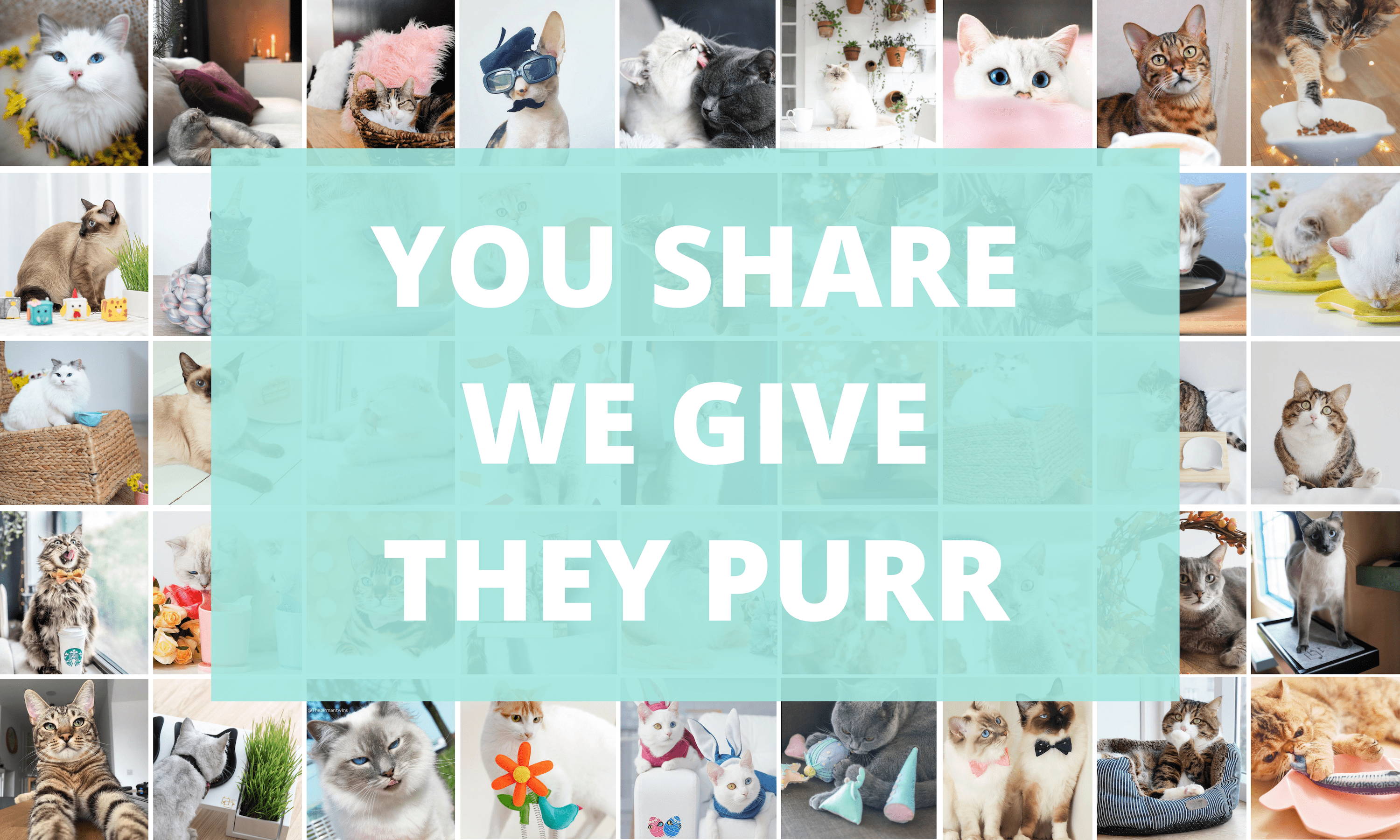 Your story will be shared on our website and our social media platforms to over 100,000 cat lovers just like you! 
Each time we receive a story from the cat lover community, we donate $1 dollar to find a cure for Feline Infectious Peritonitis (FIP).
Perfect
I've been trying to order these for a long while now. Seems I am always a bit late, as I see reviews but they are sold out when I check. I finally emailed and inquired whrn they would restock so I would miss out again. Customer service went above and beyond to get me two of the three I have been wanting. I received them yesterday and they are perfect. Great quality and well made. I have a cat that climbs on everything and these have shown to be worthy of his torment and don't budge. They sray were you put them on wood or tile floors.
Modern Design and Solid Build
Great product with modern design. Really solid build and the bowls are really high quality, though a bit slippy so be careful. Easy to clean as well, our cat loves it.
Thoughtful Design
Thanks to this upscale feeding design, my cats know their 'station', and the height, tilt, and bowl works for larger cats with long whiskers. Have not grown organic cat grass/sunflower sprouts yet, but they will go nuts for it very soon. Thank you!