THANK YOU CAT LOVERS!
With your participation in our Secret Mission, we are one step closer to help cats conquering the world!
Here is the mission instruction
Once you decide to join our mission you will get a choice of 2 types of litters to test
- Original Tofu Litter 
OR
- Charcoal Tofu Litter
Please provide your feedback to accomplish the mission on the form provided.
Performance areas to be evaluated over a 10-DAY period. The index is included but not limited to:
Clumping
Flushability 
Anti-tracking
Odor Control
Preference of your cats
Click
here
 to submit your Tofu Cat Litter Feedback
.
As a token of our appreciation, ViviPet would like to send you a $25 GIFT CARD after you submit your feedback. There is no expiration date on the gift card and you can choose to use it on your next purchase or reserve it for the final litter product.
This secret mission is eligible for all free shipping promotions. If your order does not meet our free shipping policy, we will charge a small fee of $9.99 for shipping only.
-
Thank you again for helping Vivipet create the Purr-fect cat litter!
By testing and providing feedback on our new line of cat litters you will be helping the cat community thrive in more ways than you know! Benefits of going green means you help the environment by preventing unnecessary digging of minerals, which is how most traditional clay litters are made. It's non-harmful- there is no harmful chemical that could be breathed in or tracked around the house. We know that having a healthy and happy cat is important to cat owners like you and natural cat litter means you are providing a safe chemical-free alternative to traditional cat litter that still makes for easy cleanup and smells great!
LIMIT 1 PER PERSON.
______________________
Caution: PLEASE Don't let the CAT out of the Bag!
Do not share your link without authorization, otherwise, your feedback is invalid.
*All right reserved by ViviPet
The advantage of Tofu Cat Litter over other types of litters: 

Safe – Produced from natural materials making it harmless if swallowed by pets. 
Soft Touch – Made from natural bean curd residue and corn starch with an ultra-soft texture that aids felines with sensitive paws. 
Dust-Free – Helps protect pet respiratory tract with its zero-dust components. 
Super Absorbency and Deodorization – It quickly soaks up cat urine and neutralizes strong odors on contact. 
Easy Disposal – The litter is flushable and biodegradable making it easy to dispose into the toilet or be used as fertilizer for your garden. 
Easy scooping – Non-stick solid clumps are easy to remove. 
Environmentally Friendly- The litter is biodegradable which is safer for the environment.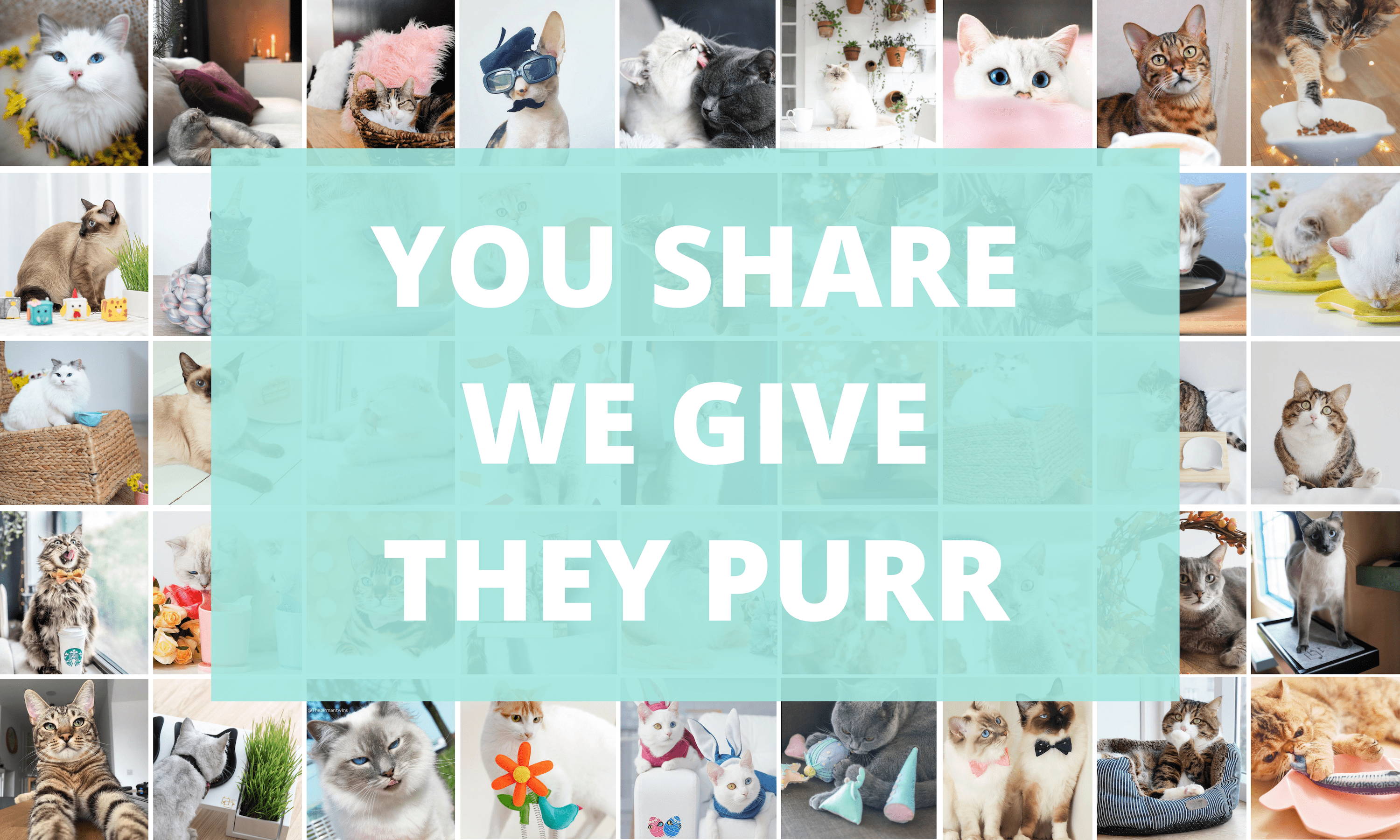 Your story will be shared on our website and our social media platforms to over 100,000 cat lovers just like you! 
Each time we receive a story from the cat lover community, we donate $1 dollar to find a cure for Feline Infectious Peritonitis (FIP).